2017 is a big year for Martin Luther! It marks the 500th anniversary the Lutheran Reformation, which changed the church world-wide. In 1517 Martin Luther wrote his 95 debated ideas and posted them on the door of Castle Church in Wittenberg, Germany. That posting day was October 31, which we now celebrate as Reformation Day in the Lutheran Church.
Many events throughout the year will commemorate Luther, his life and his works, including fall tours and classes at Zion, open to all ages.
Tuesday, April 4, 9:00 am
How Lutherans Interpret the Bible - Library/Chapel
Contact

Pr Roger Johnson
Building

Library/Chapel
Webpage

500th Anniversary of the Reformation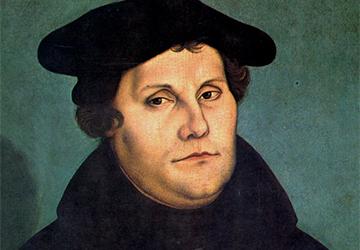 Martin Luther began a reformation by wanting people to read the Bible. Lutherans today are urged to continue this practice. But often, we do not read it in the same way as other Christians. Why not? 
This class will be held in March and April, and follow a video series by Dr. Mark Allen Powell, a Biblical professor at Trinity Lutheran Seminary in Columbus. Dr. Powell is insightful as well as very down to earth. Roger Johnson will lead the discussion.
Class will be held Tuesdays, March 7 & 14 and April 4 at 9am in the library.